Friday, May 20, 2016
PunjabiMohalla Brings You All the Sher-o-Shayari by Punjabi Singer Maninder Batth.He is the Famed Artist of His Superhit Song "Tera Cheta".Enjoy All the Sher's and Give Your Feedback too.
Ni Jadh Khatt Mere Tu Paarhey C Kehnde Baahli Khush C Tu,
Armaan Mere Jad Tu Sooli chaarhey c Kehnde Baahli Khush c tu,
Waah Waah Rab Ne Ditta Tainu Kina Vadda Jehraa Ni ,Ni Sun Bewafaaye Bewafaava De Vich Number Pehla Tere Ni,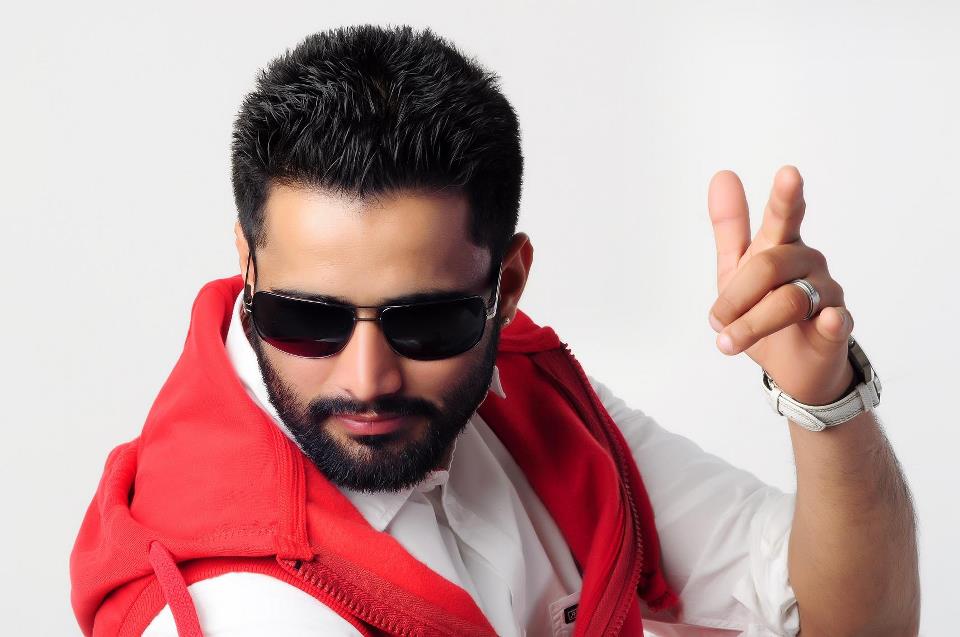 J ISHQ CH HO JAAVE HAAR TU YARA ROVI NAA,
J SACHA PYAR JAAVE SATT MAAR TU YARA ROVI NAA.
Assi Pyar Di Tahniyo Tutte Ful Yaara Aa Gal Lag Apaan Khill Lyiye,
Dharti Te Milne Na Ditta Jamaane Ne "BATTH" Ambraan De Vich Mil Lyiye….
Ae Jindgi jo v sikhauna Chahundi a Sikhaayi Jaa,
Jo Rang Vikhaune Tu Vikhaayi Jaa,
Mai Raahi Haan Tera Jehrhe Morh Lyaune Tu Lyaai jaa,
"BATTH" Kadardaan Tera a Bhavein De Hanju bhavein Hasaayi Jaa..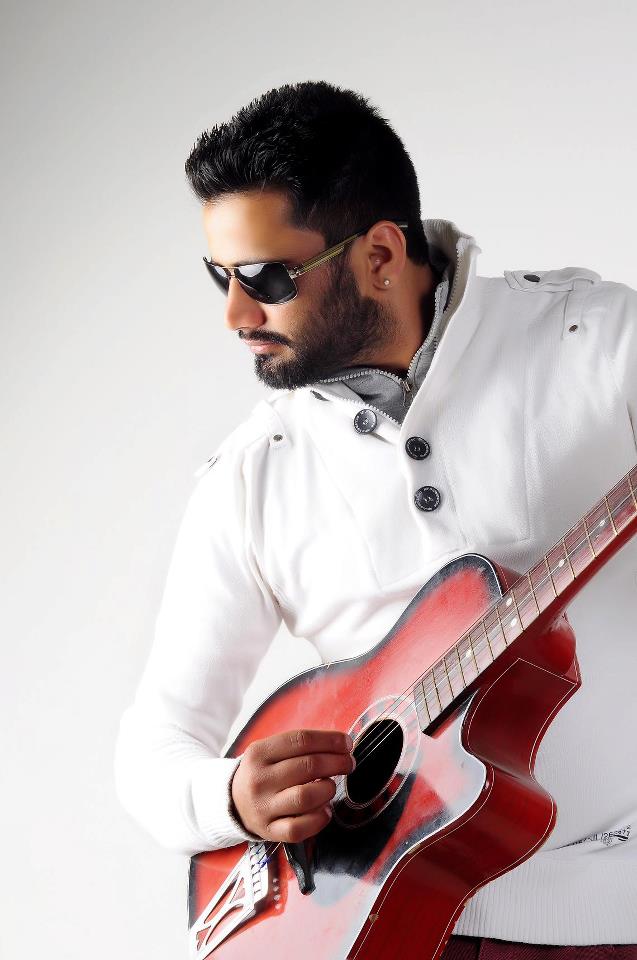 Jad v ohdi Yaad Aundi Ohde Naal Bitaaye pal Yaad Kraa jaandi,
Hasde Vasde Nu Yaaro Fer Sochaan De Vich Paa Jaandi,
Aj Fer Mehak Ohdi Bewafai Di Aa Rahi Aj Lgda Yaad Sataaugi,
Aap Taan Chandri Ne Ki Auna Lgda Aj "BATTH" Ton Geet Likhaugi….
Lok Karde Charhde Suraj Nu Salaamaa Mainu Taan Dhaldi Shaam Jehi Hi Taar Gyi,…..
Par Ohda Dhanvaadi v Nhi Chahunda Hona Oh Ik Vaari Taan Jyonde Nu C Maar Gyi,….
Oh Ki Jaane Kis Halaat ch Tera Cheta Likhya c Ohnu Taan Bas Os V

ele Paise Vala hi Disya c,..
"BATTH" Haunsla Kar K Agge Vdhya c Jiss Vele C Oh Dil Utte Satt Maar Gyi………..
Lok Karde Charhde Suraj Nu Salaamaa Mainu Taan Dhaldi Shaam Jehi Hi Taar Gyi…….
Jad Khatt Tere Mai Parhda Haan Teri Yaad Ch Haan Dub Janda,
Ik Teer Bewafai Teri Da Mere Seene De Vich Hai Khub Janda,
Fer Dil Mera Jad Hai Yaadaan Vala Taanaa Tann Janda ,
Ni Os Vele Tere Naam Da Ik Geet Mere Kolon Ban Janda….
Tu Sach Jaani Koi V Geet Jaan Buj k Mai Bnaunda Nhi ,
Tu Dar Na Fikar Kar Na Tera Asli "NAAM' Geetaan ch Paunda Nhi,
Ni Jadhon Jitt Ton Vaanja Koi Reh ISHQ Da Rann Janda, Ni Os Vele Tere Naam Da Ik Geet Mere Kolon Ban Janda….
Jad Kadhe Kisse Nu Bewafaai Pyaar Ch Karde Vekhda Haan,
Fer Beetey Vele De Hanju Akhiyaan De Vich Sekdaa Haan,
Jad Kisse De Armaanaa Da Ho Hai Ghann Jandaa,
Ni Os Vele TERA CHETA Jeha Ik Geet Mere Kolon Ban Janda….
Ni "BATTH" Ne Muhabat Kitti C Tainu Rab Di Sachi Preet Jehi,
Par Tu Taan Ban K Reh Gyi Ik BEWAFAAI De GEET Jehi,
Jad Tera Dhokha Chete Aawe Vason Bahar Ho Mera Mann Janda,
Ni Os Vele Tere Naam Da Ik Geet Mere Kolon Ban Janda….
NI OS VELE TERE NAAM DA IK GEET MERE KOLON BAN JANDA…..
Hun Kehndi Ve Meri Bewafaai De Geet Kyo Bnaunda A ,
Gal Ho Puraani Gyi Kyo Tu Meri Hun Jind Tarhfaunda A,
Ni Eh Tera SHIKWA Jayaj Nhi Mai Tainu Kehnda Haan,
Tu Taan Bulley Luttdi A Dukh Taan Mai Hi Sehnda Haan,
Aashaq Taan Nasheyaa Vich Rurhde Mai Ta Kalam Chuki Ni,
Bewaffa Lyi Nabjaan Rok Lainda Yaar Na Ikki Dukki Ni,
Kaash Kitte Mai Hi Tere Ton Ho Bewafa Jaanda ,
Dukh Yaar Maninder Da Jholi Teri aa Bewajja Jaanda,
Mai Kadam Pishaan Putt Gya Mainu De Duaawaan Ni,
Gairaan Naal Hasdi Vekh Dukhaan Diyaan Mall Gya Rahaan Ni,
Mainu Adhmoya Kar K Fer v Tera Koi Reh Gya J Lekhaa Ni,
Geet BATTH De Sundi Reh Tera Kad Dau Bhulekhaa Ni…..
Shad de Geet Tu Likhney Gaune Supne Vich Kehndi Rahi,
Ni Tu V Murjaayi Jehi Lagdi C Akh Meri V Vehndi Rahi,
Aape Taan Keh K Tur Gyi C kuj Ban K Taan Vikhaa,
Hun Tere Ton Jhaleya Janda Nhi J Tera Cheta Ditta Mai Gaa,
Man da Haan Apne Geetaan Vich apni Ishq Kahani Gaunda Haan,
Par Ehna Jajbataan Nu Likhn Lyi NA Shehar Tere Vich Aunda Haan,
Hun Kadam Mere Na Ruk Sakde Yaar Diyaan Lamiyaa Rahaan Ni,
BATTH Geetaan Vich Tainu Dasuga Hundiyaa Ki Wafaavaan Ni…..
– Maninder Batth –